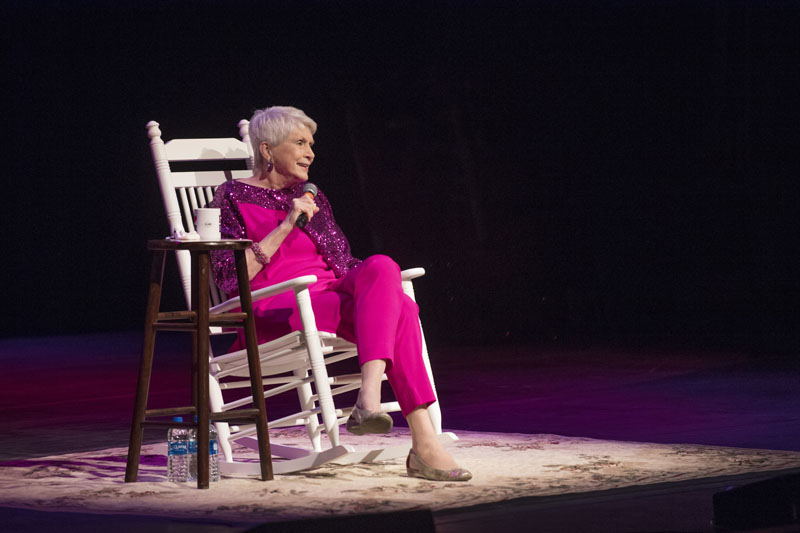 The stories were hilarious.
"Left Brain's" grocery shopping.
The suggestion of bungee-jumping.
The neighbor boy's worry that Jeanne was contagious because she had gone viral (her YouTube videos, that is).
Nationally known humorist Jeanne Robertson played to a packed house today as Diakon held its largest public event celebrating its 150th anniversary of "Caring for our Neighbors."
The performance was held at 4 p.m. at the Strand Theatre at the Appell Center for the Performing Arts in York, Pennsylvania. Attendees included representatives of sponsors, Diakon staff members, Miss Pennsylvania 2017 (whose platform has been Building Families through Adoption) and, mostly, the public and fans of Ms. Robertson, who graciously posed for photographs and signed autographs.
The event, a benefit for Diakon services, also included a meet-and-greet and the showing of Diakon's 150th anniversary video.
"We were delighted with the caliber of Jeanne's family-friendly performance, as well as the fact we were able to sell out the show and introduce many members of the public to Diakon and its long history of service to people in need," says Mark Pile, Diakon president and CEO, who spoke briefly and introduced Jeanne Robertson to the crowd.
William Swanger, M.A., APR
Senior Vice President, Corporate Communications
Diakon Lutheran Social Ministries
(717) 795-0308
E-mail:
swangerb@diakon.org